August 11th 2020
Why Choose an Automated Hot Tub Cover? EZ Cover Range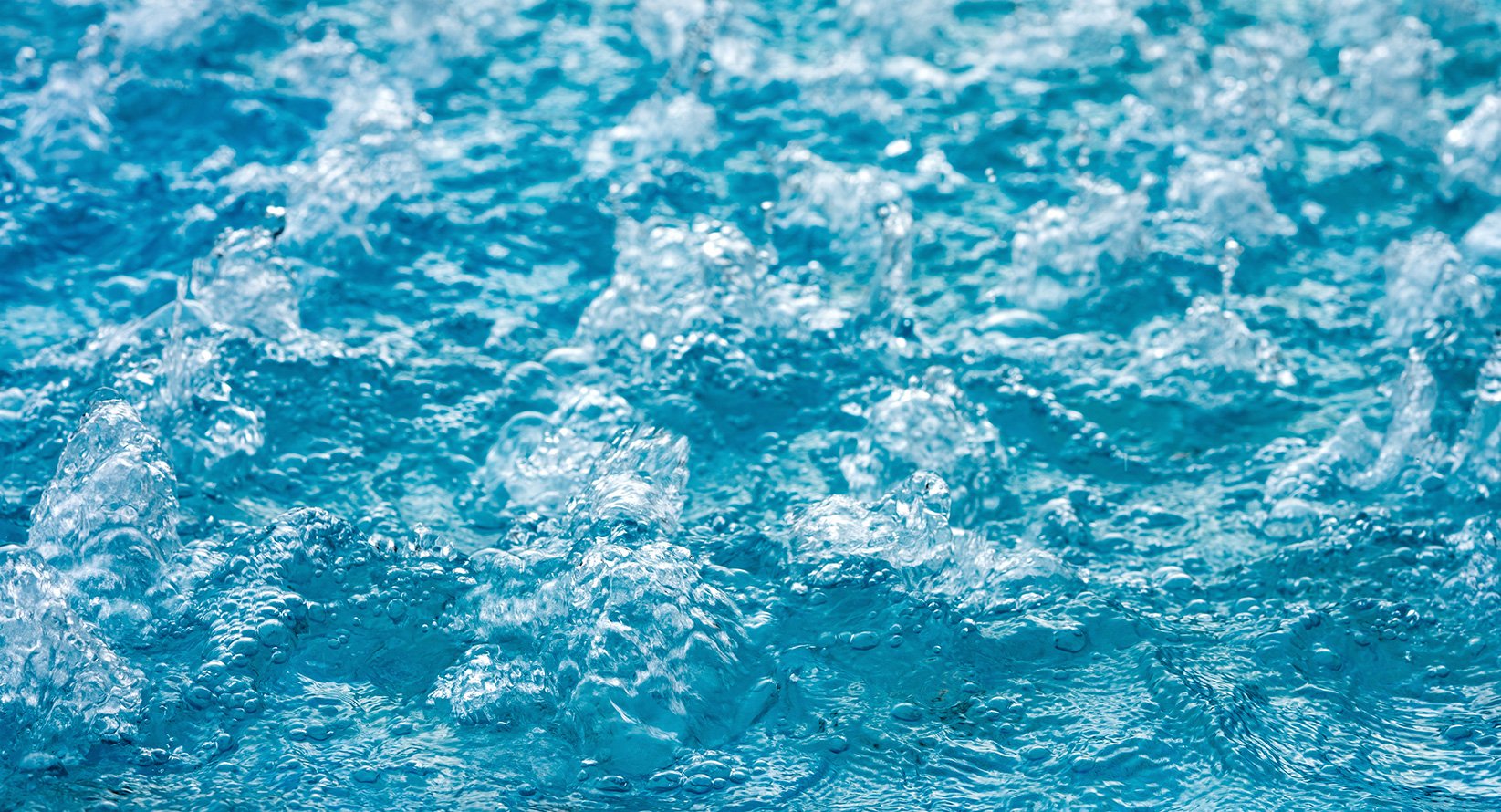 Owning a hot tub should always be a pleasure. Whether you look forward to an early morning dip to start your day off right, to end your day on a high by relaxing after a long work schedule, or enjoying family time in your own personal luxury spa – it should always be an enjoyable experience.
Maintaining a hot tub is essential to enjoy these times and in order to keep your hot tub in the best condition and also as safe as possible, having a good lid or cover for your spa can help to preserve the life of your hot tub to keep it clean, well insulated and well protected. So why not choose a cover that involves minimal effort to use? The cheaper, lower-end covers can have a shorter lifespan due to absorbing moisture and being damaged by constant exposure to the hot tub chemicals which take their toll on the materials over time.
Hot tub covers can be heavy and depending on the size of your tub or swimspa, may need more than one person to remove easily without a struggle. If you find yourself looking forward to chilling out in your hot tub or swimspa but get put off by having to lift the lid, you may realise that this feeling is getting in the way of you making the most of your spa. The anticipation of preparing for your quality hot tub time is stopping you from enjoying it. Well, not anymore...
EZTM Covers are the way to go. The EZTM cover also uses eco-friendly materials and is chemical resistant as well as having the ability to absorb minimal moisture, prolonging the life of the cover whilst keeping your spa insulated. The easy cover rang includes the EZTM Spa Rollover Cover, EZTM Cover Rollover Swimspa Cover, Luna Automated Spa Cover System and the Astra Automated Swimspa Cover System. Choose an easy to use cover that involves minimal effort and maximum protection and longevity for your spa.
What is an EZTM Cover?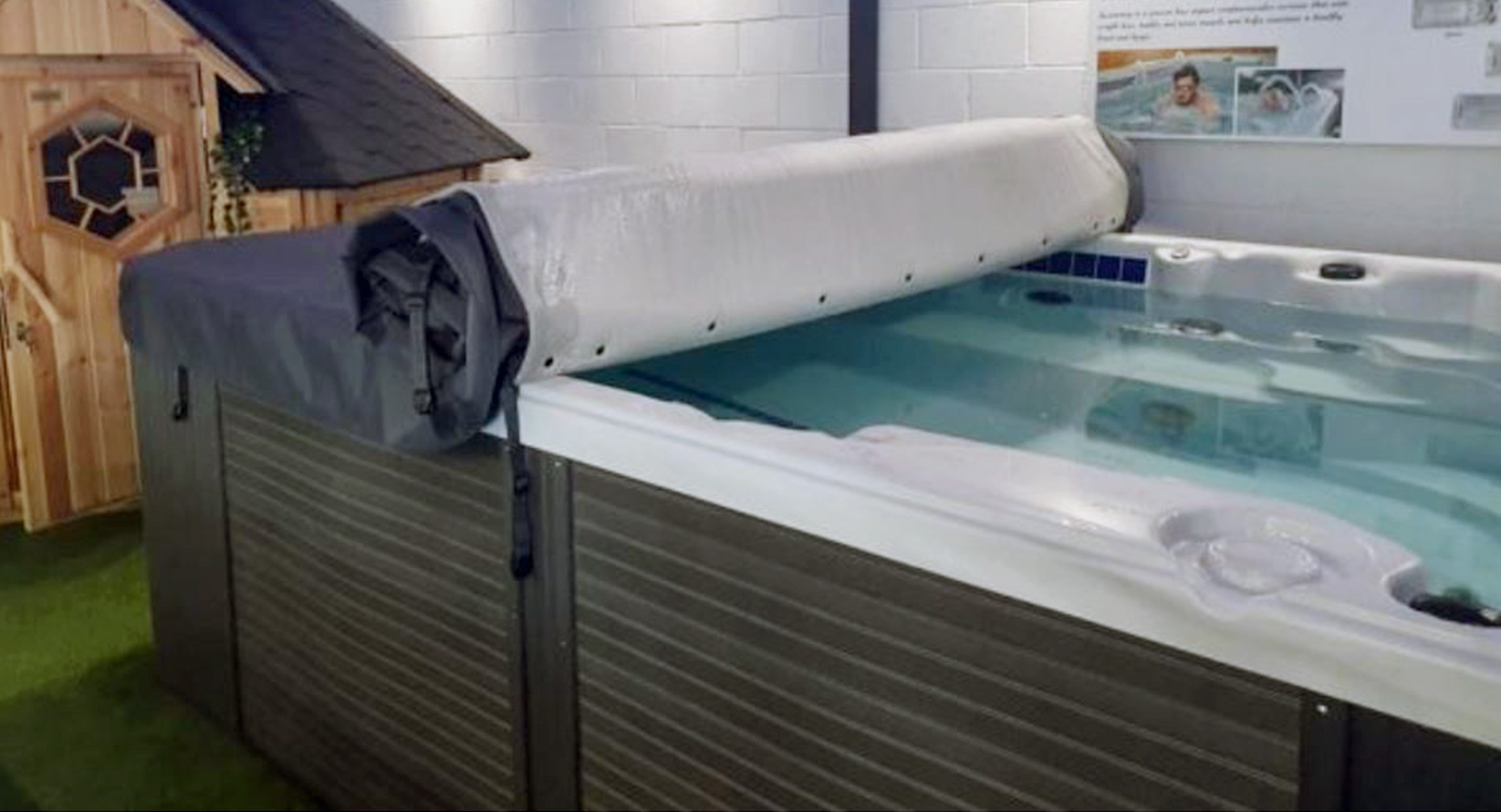 The EZTMCover range is a collection of innovative hot tub and swimspa covers with a wide range of benefits and advantages compared to inferior models. The EZTM Rollover Covers are made from weather-proof fabric which is tear-resistant, dustproof, UV resistant, chemical resistant, and has a strong internal structure which is highly resistant to damage from debris and any snow that could fall on top of it. It also uses XPE high-density eco-friendly insulation to help keep your hot tub at optimal temperature when not in use. These covers can be easily removed by just one person and take up minimal space, perfect when coupled with a spa shelf to rest on whilst your spa is in use.
The Luna and Astra Automated Cover Systems combine a customizable thin but strong cover with a hydraulic system that lifts the cover at the touch of a button or using the App controls. The cover can feature bespoke imagery with a screen-printed image or scenery of your choice and these hardtop covers can be used as a sundeck when your spa is not in use.
To summarise, here is a list of reasons why you would benefit from having an EZTM Cover for your swimspa or hot tub over other types of covers:
Easy and simple to use
British made with high-quality materials
Longer life span
Can be operated by one person
Luna and Astra covers double up as a sun deck
Luna and Astra covers can also be personalized with a scenery image of your choice
Rollover covers are a fraction of the price of other automated covers but last longer and are

Dustproof
UV Resistant
Tear Resistant
Use Eco-friendly insulation
Strong but lightweight
Absorb minimal moisture
No more struggles to enjoy your hot tub or swimspa or heavy lifting. Enjoy your spa daily with ease and without negatively anticipating lifting the lid. Maintain your spa with ease and use it more often, providing better value for money.
To find out more about these amazing spa covers, contact our team on 01980 611555. You can book an appointment at our showroom to come and see the covers in action and we take orders online or over the phone if you simply cannot wait to start using your hot tub or swimspa more from today.