August 25th 2020
Aqua Excellent: Top Cleaning Products for your Hot Tub and Swimspa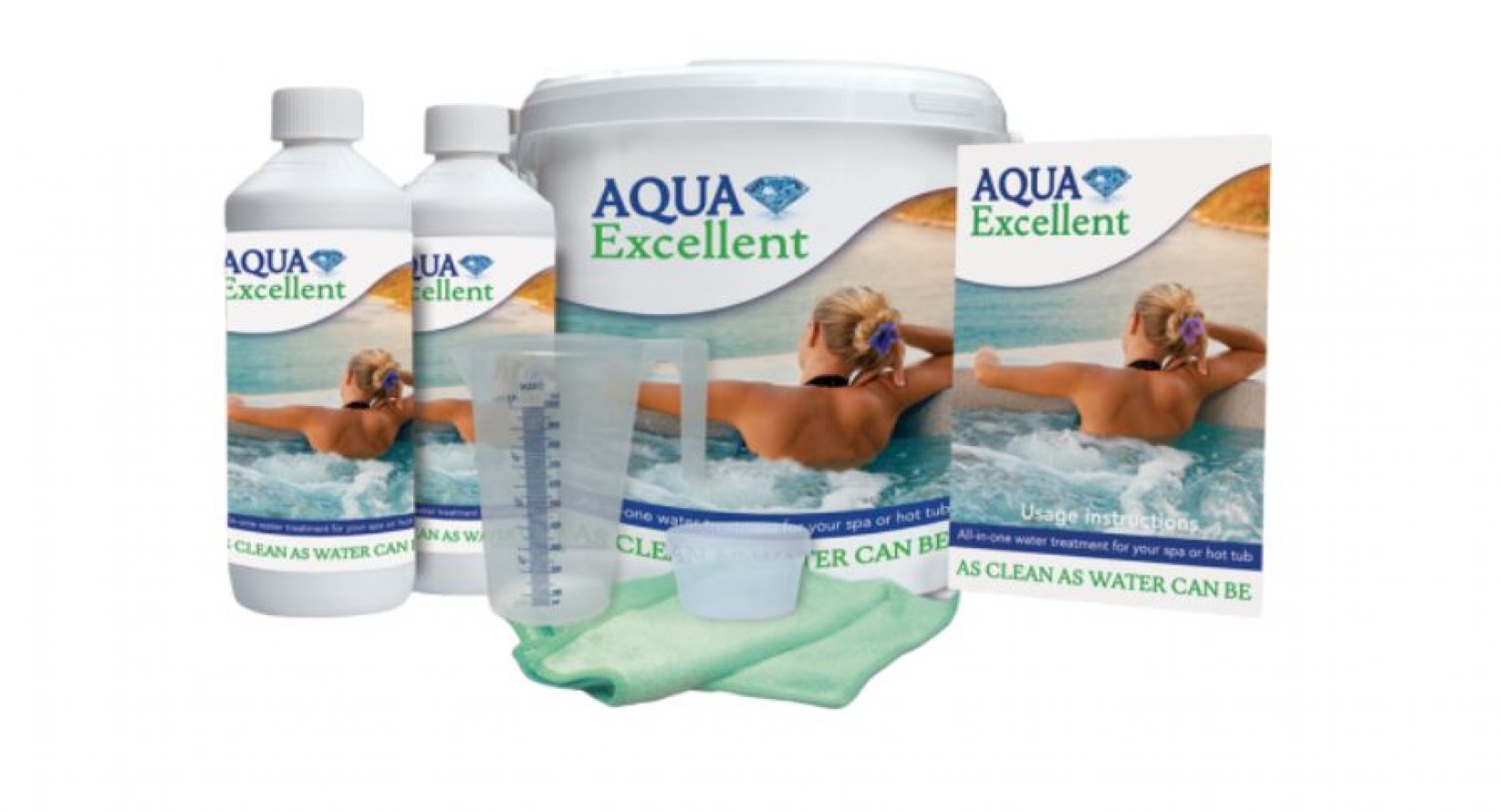 When it comes to choosing the best products for your swimspa or hot tub, the vast range of products on offer can sometimes make you feel a bit too spoilt for choice… How do you know what to look for in a good spa cleaning product?
What makes a good hot tub or swimspa more enjoyable to use?
In order to keep your swimspa or hot tub in the best condition, you need to keep it safe with chlorine or bromine, you will also need to control the pH level so not to harm your skin or damage the spa or swimspas equipment and components. In addition, the use of other chemicals to help remove calcium deposits and limescale, which can become the breeding ground for bacteria and germs. It is recommended that you replace the water in your spa or hot tub every 3 to 4 months (or as much as weekly if used in rental properties), though if you don't use the right chemicals or if you do not keep it clean regularly, you may have to change the water more frequently.
Chemicals for your spa can be harmful to the environment and require frequent use. You may also find yourself buying several different products to address your hot tub cleaning requirements which is not ideal for your budget or for your cleaning cupboard storage. So, when shopping for spa chemicals, it is worth buying products that are better for the environment, leave the water soft and clear, take up less space, are good quality without breaking the bank and provide proven results.
What is Aqua Excellent?
The Aqua Excellent 'all-in-one' pack is an environmentally friendly water care system for chlorine based swimspas and hot tubs that has longevity to make your chemicals supply last longer and save you money in the long run.
The products are available to buy individually or in a money saving 'pack' where you also receive some free equipment to help with the use of the chemicals. Aqua Excellent is unique in that it allows you to use a minimal amount of cleaning product to keep your spa water in top condition and you only need to treat the water once per week. Aqua Excellent purifies the water from bottom to top and also prevents calcium deposits in your systems as well as loosening or removing any existing, which not only helps to prolong the life of your hot tub or swimspa but also stops the limescale deposits from becoming a breeding ground for bacteria.
What are the benefits of using Aqua Excellent?
Aqua Excellent has many advantages over other cleaning products, such as:
·       Environmentally friendly
·       Buy in a money saving pack, and save more money over time due to less frequent use
·       Only need to use once per week in small quantity
·       Prevents and removes calcium deposits, further preventing build up of bacteria
·       Purifies the water and leaves it crystal clear and feeling 'soft' – better for your skin
·       Pleasant scent
·       One Starter Pack lasts up to 3 months and includes:
o   2 x 1L Bottle of Aqua Excellent
o   Chlorine tablets 90/20 (18 Parts)
o   1 tablet dispenser
o   1 measuring cup
o   1 microfibre cleaning cloth
o   User guide
Find out more about the Aqua Excellent products and order online here:
How Aqua Design & Leisure can help you…
Not sure about maintaining your new swimspa or hot tub? Or thinking of buying a hot tub but don't know where to start? Here at Aqua Design & Leisure, we have a team of friendly hot tub and swimspa experts that can help you with every aspect of your spa – from choosing the right products to maintenance. For all enquiries, get in touch with our team on 01980 611555 or send us a message via our website contact form and we will get back to you as soon as we can.